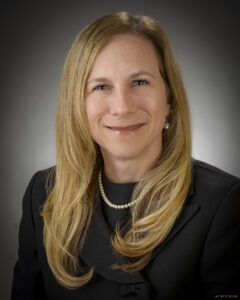 Singerman, Mills, Desberg & Kauntz Co., L.P.A. is pleased to announce that Julie E. Firestone has joined the firm as a Principal.  Prior to joining the firm, Ms. Firestone practiced in the Cleveland and Akron, Ohio areas at Brouse McDowell LPA.
Ms. Firestone has extensive experience in administering large and complex decedents' estates and advising clients on the corresponding post-mortem estate and income tax planning and compliance obligations.  She counsels medium to high net worth individuals and families on wealth management matters including estate, gift, and generation-skipping transfer taxes.  Her comprehensive estate planning practice incorporates business succession planning, estate and trust administration, fiduciary income taxation, and probate administration.
Ms. Firestone's involvement in community and charitable organizations includes being a past President of the Brecksville-Broadview Heights School Foundation and a Trustee and past Vice President of the Summit Choral Society.  Additionally, she speaks frequently on all aspects of estate planning.
Ms. Firestone graduated from Miami University in Oxford, Ohio, as well as Case Western Reserve University School of Law.  In addition to her law degree, Ms. Firestone earned a degree in Accountancy and is licensed as a CPA (inactive) in Ohio.
You can reach Ms. Firestone by email at [email protected] or by telephone at (216) 292-5807.