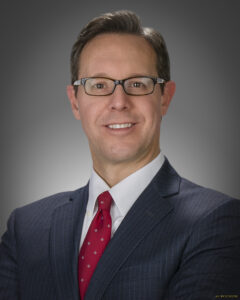 Singerman, Mills, Desberg & Kauntz Co., L.P.A. is pleased to announce that Jeffrey W. Gallup has joined the firm as a Principal.  Prior to joining the firm, Mr. Gallup was a shareholder with Cavitch, Familo & Durkin Co., L.P.A.
Mr. Gallup often serves as outside general counsel to his clients.  He has represented clients in numerous complex transactions encompassing a myriad of fields, including manufacturing, distribution, commercial real estate, retail, professional services, technology, and banking.  He has a firm understanding of all aspects of a transaction, whether he is representing a landlord or tenant in a real estate matter, a buyer or seller in a merger or acquisition transaction, or an owner or investor in an entity formation.   Mr. Gallup often represents clients through the business lifecycle, from formation, through the day-to-day operational stage, culminating with business succession planning.
In addition to his law practice, Mr. Gallup served from 2009 until 2019 as co-editor of Ohio Transaction Guide and Current Legal Forms, both publications of Matthew Bender & Company.
Mr. Gallup graduated from Boston University as well as Case Western Reserve University School of Law (cum laude).  Prior to entering law school, Mr. Gallup practiced as a licensed physical therapist for several hospital systems and healthcare facilities in Florida and Ohio.
You can reach Mr. Gallup by email at [email protected] or by telephone at (216) 292-5807.