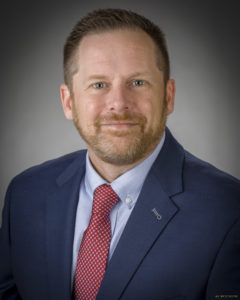 Singerman, Mills, Desberg & Kauntz Co., L.P.A. is pleased to announce that Thomas A. FitzSimmons has joined the firm as Of Counsel.  Mr. FitzSimmons has extensive experience as an attorney and business executive for multiple real estate developers, law firms and an Ohio home rule "Mega Township".  His practice focuses on all aspects of retail and mixed-use development, including acquisition, financing, leasing, construction and divestiture.
Mr. FitzSimmons served as General Counsel and Secretary for a Cleveland-based national real estate development and management company where he created and managed an in-house law practice and participated in the company's management. He also served as lead developer for several new retail developments. Mr. FitzSimmons was also Of Counsel at a mid-sized Cleveland law firm, Corporate Counsel for a national developer and Associate at a large Cleveland law firm.
Having served as outside counsel for all types of development parties, counsel and business executive for developers, and a member of the Law and Economic Development departments of public entities, Mr. FitzSimmons understands all perspectives of those involved in a modern development, allowing his clients to "look inside the mind" of the others.
Mr. FitzSimmons graduated from Muskingum University (summa cum laude) as well as the University of Cincinnati College of Law. He is currently the Assistant Law Director for Jackson Township in Stark County, Ohio, focusing primarily on economic development, where he has structured and negotiated numerous public-private partnerships and other transactions through the use of JEDDs, TIFs, grants and other economic incentives.
You can reach Mr. FitzSimmons by email at [email protected] or by telephone at (216) 292-5807.